TOKYO SGG CLUB
The Imperial Palace East Gardens Area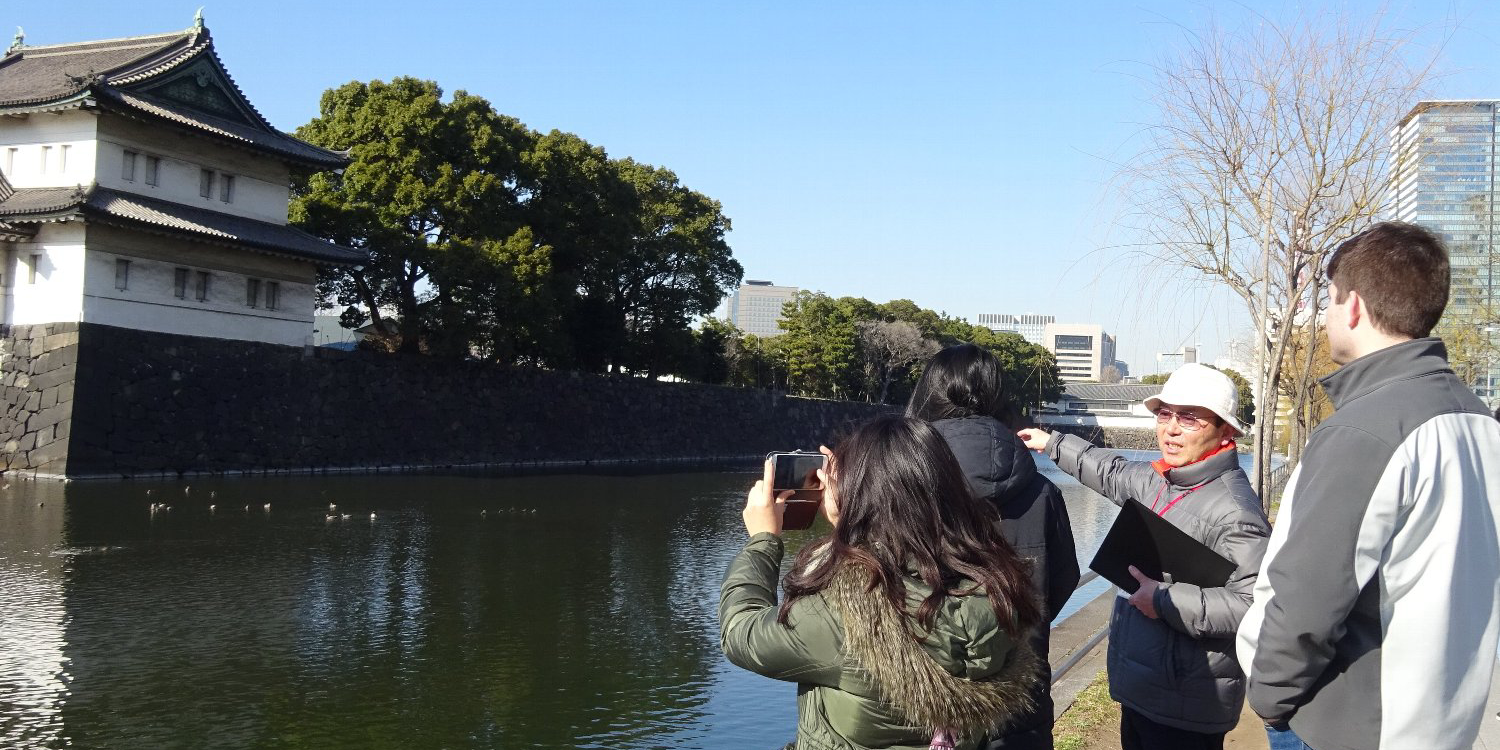 The East Gardens are situated in the eastern area of the Imperial Palace where the innermost section of Edo Castle was located. There are a lot of historic relics that will give you a feel for the Edo period, and beautiful natural surroundings.
Days:

Tuesday, Wednesday, Thursday, Saturday or Sunday

Starting times:

1:00 p.m.

Time required:

About 2 hours
Meeting Point
To participate in a tour, please come to the TOKYO SGG CLUB counter in JNTO TIC (Tourist Information Center), located on the first floor of Shin Tokyo Building, as indicated on the map. Please arrive 10 minutes before either scheduled starting time.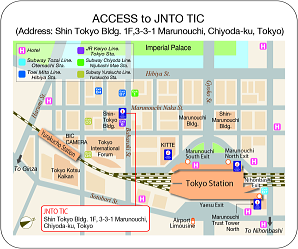 Important Notice
The number of participants may be limited on a first-come-first-served basis.
The tour may be cancelled without prior notice.
Remarks
We may be organizing similar tours on other days of the week. Please check with TIC staff. TEL : 03-3201-3331/9:00 - 17:00
TOKYO SGG CLUB conducts FREE guided tours of the Imperial Palace East Gardens and its neighborhood under the leadership and sponsorship of JNTO (Japan National Tourism Organizations).